The Project Model Canvas background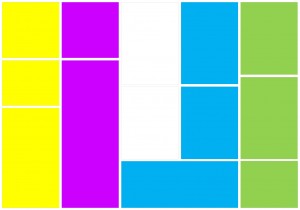 How to design projects on a single page
and turn them into agents of innovation
and convergence in your organization.
The first version of the Project Model Canvas was launched by Jim Kalbach (USA) in 2012.
http://experiencinginformation.wordpress.com/2012/08/05/the-project-canvas/
This model was further modified by Prof. José Finocchio Jr. in 2013 . It is already been used by major companies like Ambev, Nature and the Brazilian Olympic Committee, but also outside Brasil (Prof. Finocchio's home country).
Both Jim Kalbach and Prof. Finocchio got inspired by the Business Model Canvas which was developed by Alex Ostwalder.
Main purpose of this Project Model Canvas is to make the project development process easier, more fun and less bureaucratic. It also stimulates the collaboration and communication between all parties involved due to the clear overview. It also takes into account several different perspectives of the project to anticipate possible problems right from the start.
PMS – Project Management Services (www.pmsnv.be) has translated the Brazilian model to English and Dutch, and included some additional templates and techniques to make it a complete PM Toolbox for novice and experienced projectmanagers.
New interactive Project Canvas
PMS has partnered with a cloud solution provider to develop an interactive Project Model Canvas, to capture your ideas digitally and make them directly available in the related project documentation like :
The Project Charter (PMI) or Project Information Document (Prince2)
The Business Case
The Stakeholder register
The Risk Register
etc.
Discover this interactive solution here (http://www.pmstudio.be/pmcanvas/)